My work takes the form of sculpture, installation and textile work, primarily focused with exploring the potential of everyday domestic and industrial materials diverted from the waste stream. Transforming the often found or forgotten in a subtle way they retain their integrity and their associated history of use. Through this process I suggest a potential second life.
Strata is a contemporary take on traditional tapestry making and its historical importance. Through this labour intensive process I question mass production in contemporary society by suggesting a potential second life of the discarded object.
Recipient of the Supreme Award 2022
Suter Art Gallery 'Cruel City'
400000 holes 2013
Hand punched sheet foam
With the history of lace in mind and reflecting upon the medium of textiles, this work explores the historical significance of handmade lace alongside the mass production of luxury commodity in contemporary society. While not making lace in a traditional sense, this textile work attains the significance of handmade lace through an obsessive investment of time and action. In doing so, I have shifted 'value' from the luxury commodity to its wrapping material and upheld the importance of human manufacture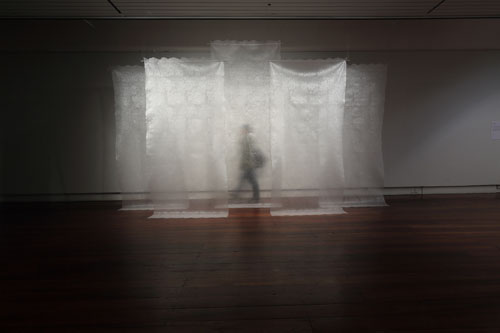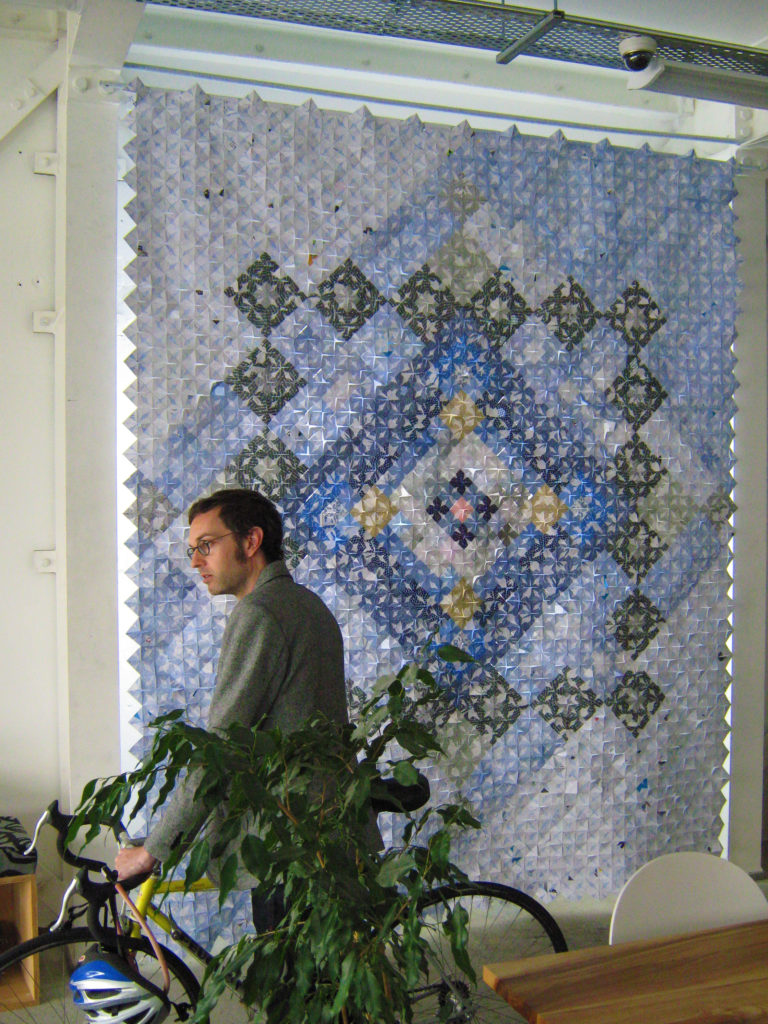 Pushing the Envelope
This textile based work arises from our sense of security during a time with increasing mistrust towards corporates, government agencies, and finance companies.
After collecting over a 1000 security envelopes  which have contained documents, unpaid bills, and increasing fees, they were cut, folded and stitched into the patchwork pieces of a traditional cathedral window quilt design.  The work suggests a second life, exploring what the common place object may have dreamt of being. Regenerating the security envelope into the security blanket.    
Cube 2010
This work is based on the exploration of the psychology we have in common with everyday object seeking for an induction between reality and the ideal we are trying to reach attached to this idea I have asked the object what it desires to be, gift wrap as wall paper, polystyrene as the technological commodity it carries?
The form takes on a monolithic form with an internal light highlighting the beauty of the form yet its inherent horror of materiality.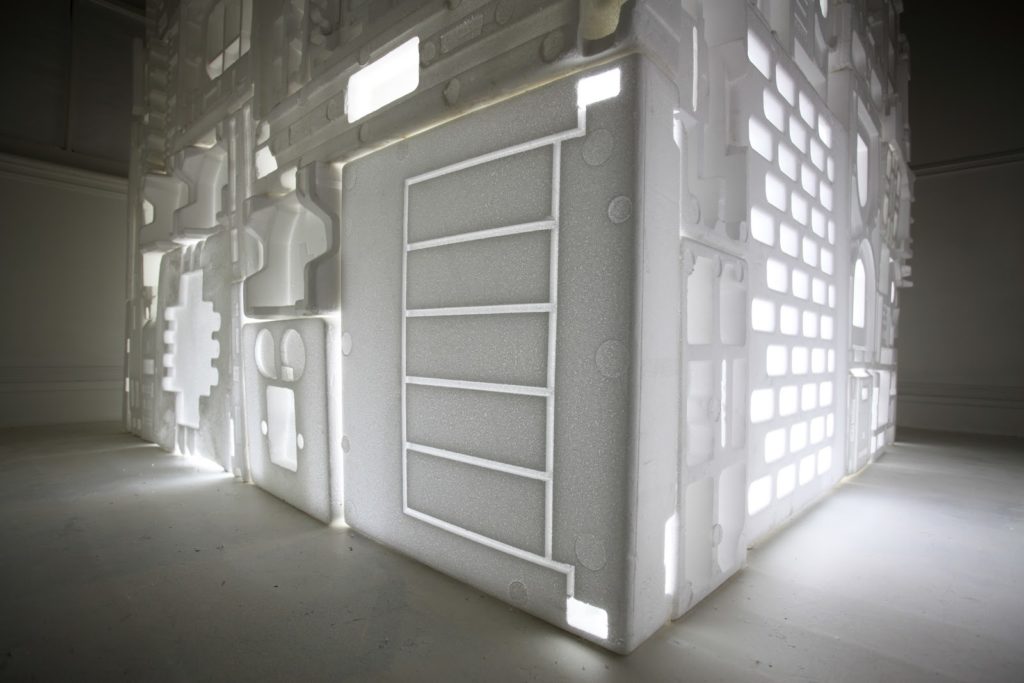 The Windoo Project, predominantly creates visual displays using the detritus of the everyday; from cardboard, to polystyrene The Windoo Project takes the mundane creating them a second life and alternative use.
Not only creating striking visual displays but eco-conscious ones. The ongoing commitment to sustainability doesn't end once the display is removed and the businesses can choose to keep the display, sell, or give back objects for use in further work.